It was our last day in Brisbane, and we had two final things on our to-do list: eat at a chocolateria and find a farmer's market.
And we almost did neither.
We found a few farmer's markets that looked interesting but were on the other side of town. So we'd have to forego the chocolateria to get there. But then, we might arrive at these markets too late — or they might not very interesting — but we knew the chocolate shop was the real thing, so maybe we'd just head there instead.
It was a tough decision.
So we went with the latter, heading to San Churro Chocolateria, a popular spot on the South Bank that serves up churros, or Spanish donuts, with a choice of decadent sauces — among other things. (These shops are all over Australia.)
Turns out, after indulging in some fried dough, we stumbled on a street festival on Little Stanley Street called the South Bank Lifestyle Market.
Kismet!
So on our last half-day in Brisbane, we were able to knock the last two items off our list — and still had time to buy Vegemite to take back home.
Here's what our last day looked like:
CityCycle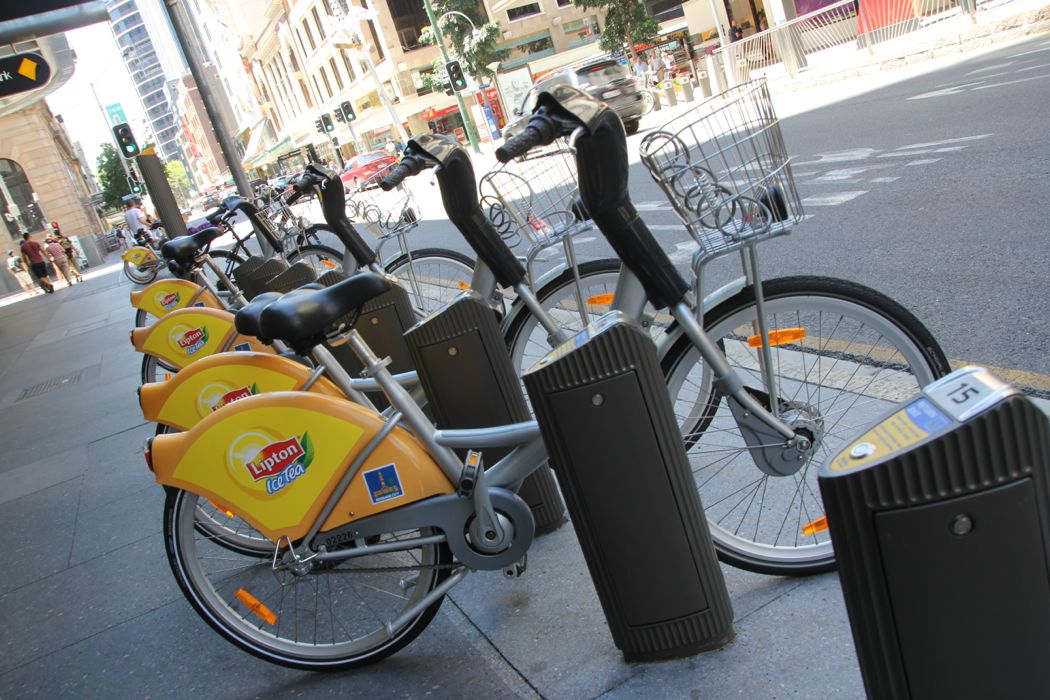 Special thanks to Melissa Chang, Ed Sugimoto and Kaleo Lancaster for making the trip so much fun! And a shout-out to Hawaiian Airlines for arranging our flights, hotels and tours! And thanks to all of you for following our adventure Down Under!