It sounded like a bad idea.
We wanted to see if our dogs, Sunny and Indy, could travel. So we booked our flight to Kona to visit family — and made reservations for the dogs, too.
It was the first time either of us had traveled with pets, dogs or otherwise, and we weren't sure what we'd be in for.
First off, it costs more. On Hawaiian Airlines, we paid an extra $35 per dog each way. So that amounted to $140 for both dogs, both ways. Which wasn't too bad.
Then, you have to figure out a way to get them into enclosed bags and under the seat in front of you.
Two words: Rescue Remedy. This totally safe and natural anti-anxiety treatment literally saved our trip.
And it was quite a trip.
Though we were only in Kona for two nights, we managed to tour an ukulele shop, kayak in Kealakekua Bay and drive to the end of the road in Pololu Valley.
And all with the dogs.
Here's what our trip looked like:
Checking in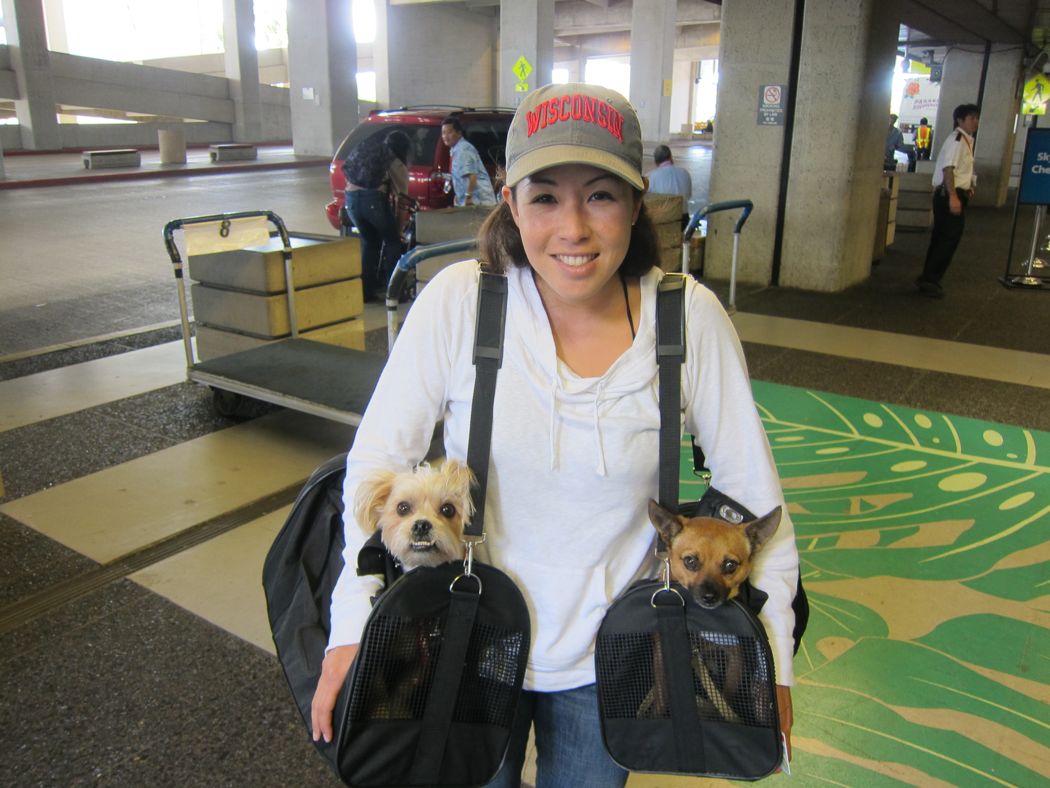 Find out where I got this slice of buttery apple pie on the Big Island in tomorrow's blog