The red octagonal doorway has become a landmark at Ala Moana Center.
And on May 28, the iconic door of the Crack Seed Center will close for good after 52 years.
One of the shopping center's original tenants, the Crack Seed Center will move its entire business online. Meaning, you can still get its popular rock salt plum, li hing mango, olive cake and even bulldog seeds — seriously! — through its website.
Just not the slushies and bubble drinks.
"I wish we could figure out a way to ship drinks," said owner Ted Li, laughing.
The Crack Seed Center is yet another local business shutting its doors — and one of the last remaining shops exclusively selling preserved fruits and other crack seeds, an iconic Hawaii snack.
What's changed in our culture that has made us less interested in crack seed, something that used to be a staple in the local snack food scene? Going to the crack seed store was the Hawaii equivalent of going to the neighborhood candy shop. And now that era seems to be over.
It's sad to think of these shops closing. I grew up eating crack seed — my dad always says he's never met a crack seed he didn't like — and spent afternoons gnawing on li hing mui, baby seeds, dry footballs, lemon peels and — my favorite — olive cakes.
I don't know too many kids these days — or even folks my own age — who love crack seed as much as I do. And I fear this lack of interest will result in these shops disappearing.
Interestingly enough, the Crack Seed Center is moving online, where already 30 percent of its revenue is generated. Instead of spending $250,000 to renovate the 760-square-foot space on the street level of Ala Moana Center — and spending the next 10 years working 363 days a year — the Li family is making the brave decision to move online, get rid of overhead costs and run the business on their terms.
"This store has done a lot of good for me," said Li, who put his two sons through college. "But everything has its time."
Crack Seed Center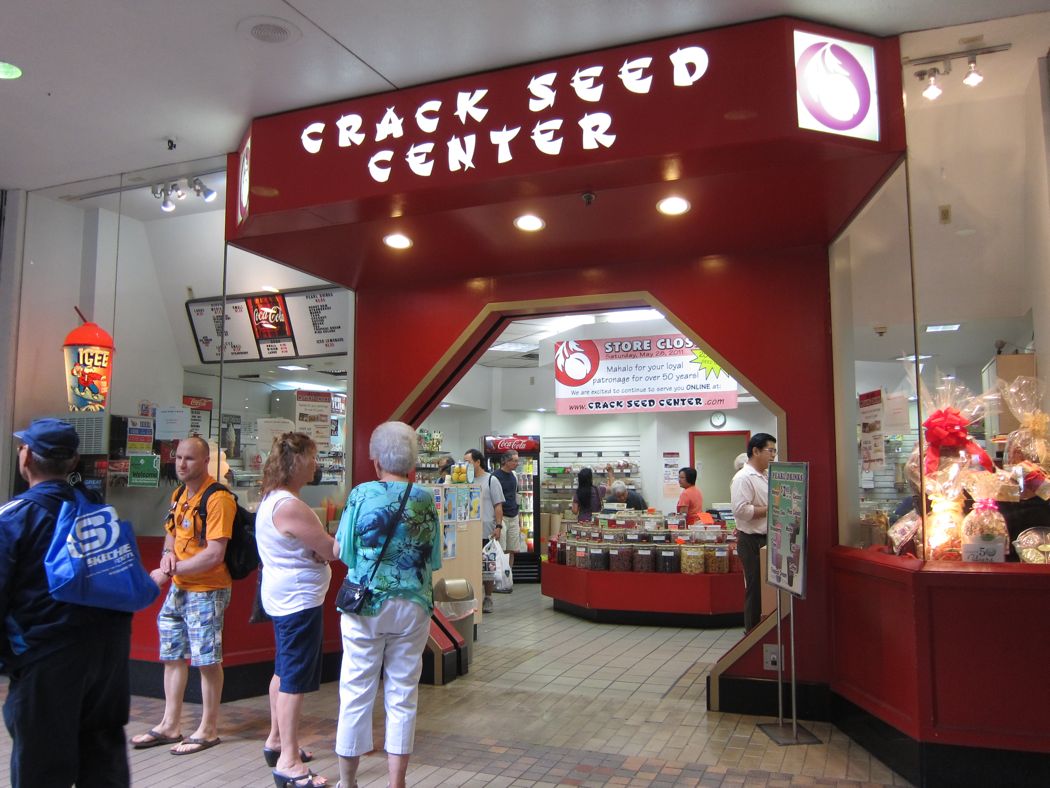 Visit the Crack Seed Center until May 28 and get 20 percent off your purchase. It will be your last chance to get slushies and bubble drinks.