Food trucks and lunch wagons that participate in the monthly Eat The Street serve everything from Korean tacos to malassadas burgers to even chocolate-covered bacon.
But where's the fried noodles and rice?
Well, this Friday two friends and former roommates will unveil a new food concept — everything made in a wok.
Lava Wok — in a tent, not a food truck — is a new vendor to Eat The Street — and likely to your palette.
Friends Michelle Van and Maureen Ackharath took their favorite recipes — with a few tweaks — and created a simple menu bursting with flavor.
They will be serving curry fried rice, spicy fried noodles, filled won ton desserts and soy milk in a bag a la street vendors in Vietnam. And you can only — for now — find their creations at Eat The Street.
"We thought this would be different," said Ackharath, 28, a graduate of Kaimuki High School.
Sure is.
Here's what they'll be serving at Friday's Eat The Street:
Lava Wok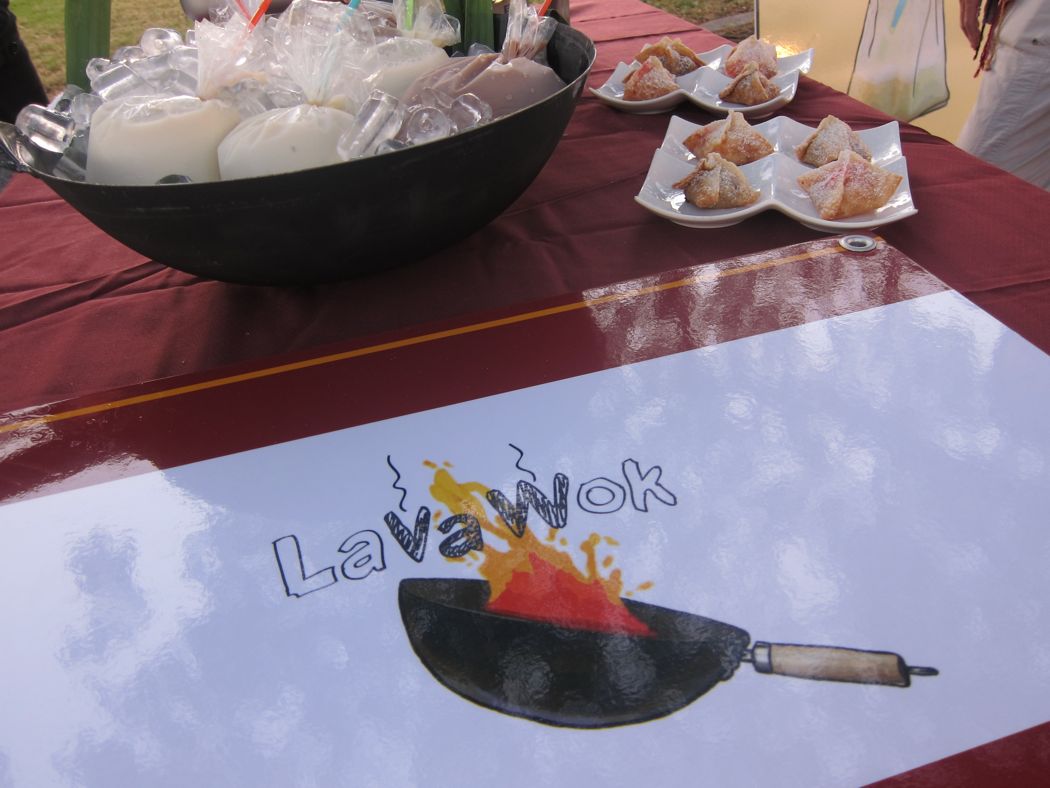 Eat The Street: Eat Local, 4 to 9 p.m. Friday, 555 South St. in Kakaako