For years, I had walked past — or, rather, under — Doraku Sushi on Kalakaua Avenue and always thought, "Someday, I'm going to eat there."
Friends had raved about it. Foodies love it. And it was just a matter of time before I just walked up there and made reservations.
So one night, as Derek and I strolled around Waikiki, we decided to pop in and see if the restaurant had any available tables. It was 9 p.m. — and the restaurant was packed. Luckily, there was an open table on the lanai overlooking Kalakaua, so we ordered drinks and sat down.
Here's the backstory about this place: This fusion sushi bar was started first in South Beach, Fla. by Kevin Aoki, the son of famous restauranteur Rocky Aoki (of Benihana fame). Doraku — which literally means something like path of fun — boasts a contemporary menu fusing Asian and Cuban flavors, from a nigiri with slices of Cuban beef to a South Beach roll with shrimp, takuan, avocado, shiso, salmon and mango salsa.
Interesting, right?
So here's what we ate on our recent visit to this unusual sushi bar:
Doraku Sushi in Waikiki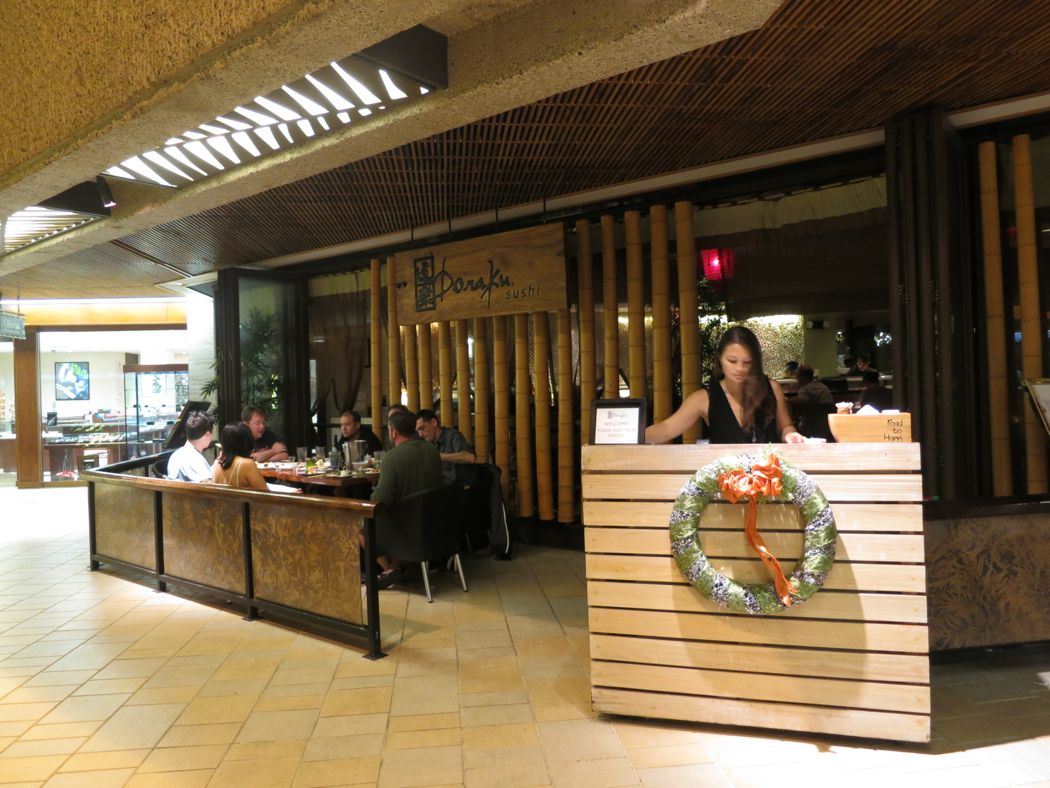 Picture 1 of 12
Located in the revitalized Royal Hawaiian Center, Doraku Sushi has garnered a loyal following of foodies and late-night eaters with its interesting blend of Asian and Cuban dishes. This contemporary fusion sushi bar was started in Miami by Kevin Aoki, son of famous restaurateur Rocky Aoki. As a result, you'll find some Cuban-influenced fusion dishes on the mostly-traditional sushi menu that are as exceptional as they are unique, like the nigiri with slices of Cuban beef or the spicy lobster roll with cucumber and a spicy cream sauce.
Doraku Sushi, Royal Hawaiian Center, 2233 Kalakaua Ave. Hours: Noon-10:30 p.m. Sunday through Thursday, noon to 11:30 p.m. Friday, noon-midnight Saturday. Happy hour from 5 to 7 p.m. excluding holidays. Phone: (808) 922-3323.
Its second location on Kapiolani Boulevard is also worth trying. Read the review by Ed Morita from Nonstop Honolulu.