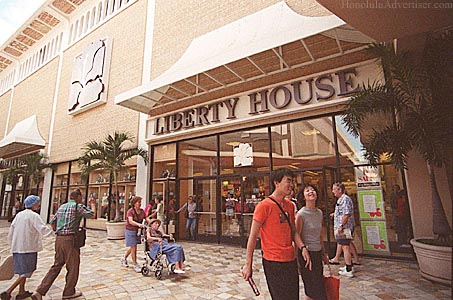 You've heard the phrase, "You know you're old when…"
Well, I must be edging into that suggested age bracket.
It all started the other day when I saw an ad on TV for some one-day sale at Macy's and it reminded me of the old Zooper sales at Liberty House.
It's hard to believe it's been only 12 years since Federated Department Stores Inc. bought Hawaii's oldest and largest department store chain. (It seems like way longer.) Liberty House left such an indelible mark on the minds of local consumers, it's not a surprise that many of us still refer to Macy's as the bought-out chain.
But that's not the only no-longer-around landmark that I often make references to.
There's Gems — which is now where the City Square Building is in Kalihi — and Chun Hoon Market at the corner of Nuuanu Avenue and School Street. There's King's Bakery on King Street — now Pint + Jigger — and Arakawa's in Waipahu. (I blame my mom, though, for still using the names of these old businesses.)
But I also make references to places that don't exist in that location anymore such as Taco Bell on King Street (now Hinone Mizunone) and Pizza Hut on Waialae, which is now Fresh Catch.
It's interesting to think how much has changed in Hawaii — and how much we hold onto the past.
Anyone else still calling Macy's Liberty House?