We did it.
We got hitched.
And it's rather appropriate that my blog — which was hacked and had been down for weeks — was finally revived (with the help of Brian Dote of Tapiki) the day after Independence Day and exactly two weeks after our wedding.
Kismet?
So here's the deal: Derek and I tied the knot on June 21 — summer solstice — at a beach in Aina Haina. We celebrated with family and friends in a small reception — about 160 people — at the Waikiki Aquarium.
We ditched the formal wedding for a casual outdoor, pau hana-style event — with an outstanding live jazz band — under the stars in Waikiki. No dress code, no program. It was a very laid-back affair.
Instead of a buffet, we did food stations, with dishes from Tanioka's Seafood & Catering, Rainbow Drive-In and Alicia's Market. We had huli huli-style chicken, Ono Pops and a live sushi chef. And the cake — designed and baked by Aloha Cakery — was really a bunch of beautifully decorated cupcakes with an ocean theme.
Seriously, it was perfect.
Here's what our wedding entailed — and what the Big Day looked like:
We love surfing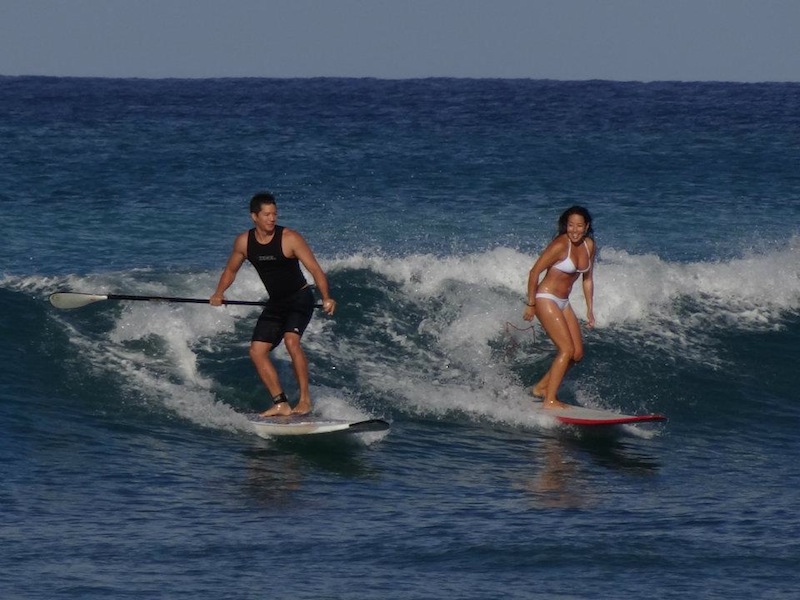 Thanks for sharing this special occasion with us!